Wedding Photographer in Turkey
There are endless photographic opportunities after you find your wedding photographer in Turkey. Turkey is one of the few countries in the world to be shared by two continents. In recent years, it has been repeatedly awarded from TripAdvisor as one of the best destinations anywhere on the planet for newlyweds. The wedding venues are luxurious, the hotel services are top-notch, and the historical places are truly breathtaking in Turkey. Not to mention its lively nightlife in Antalya, Bodrum and of course Istanbul.
Wedding Photo Session in Suleymaniye
umur dilek
2023-06-19T21:22:02+03:00
Can't Wait For This Day To Come
Where should someone find all the patience needed for the big day to come. There's often this beautiful anxiety…
MY STYLE & APPROACH
Your Marriage is an important milestone in your lives together,
I'd love to be there to capture the celebration for you to cherish forever
Arranging Your Turkey Photo Shoot
If you are looking for a wedding photographer in Turkey, I look forward to hearing from you. Whether you're looking for an all-inclusive wedding photography package, a pre-wedding photo shoot on this stunning city, or a photography session to capture the precious memories of your special vacation, it is my pleasure and privilege to be your number one choice of photographer. Send me an email or give me a call today. I can give you a competitive price for your package and arrange your fun and relaxing photo shoot in Turkey.
Wedding Photography in Turkey
Pricing & Packages
This is where you can find out how much your wedding or couple photoshoot is going to cost you exactly. I aim to accommodate every budget and to provide the top inexpensive photography for my customers in Turkey (Istanbul, Bodrum, Cappadocia, Marmaris, Fethiye, Kemer etc.) or any other abroad destination. No several e-mails and hassle, just straight up to the point. In particular, my pre wedding & honeymoon photography packages start at only 225 USD. Also, If an affordable package listed here isn't perfect for you, I will be happy to work with you to create a custom one. Regarding payment, I accept bank wire, cash. A small deposit of 100 USD is required to reserve the date in Istanbul. Simply click the link and check out all the options and start building your own perfect photography coverage.

Wedding Photographer in Turkey
If you need a hair & make up artist,
chauffeur driven vehicle

or rental cars please contact for further details.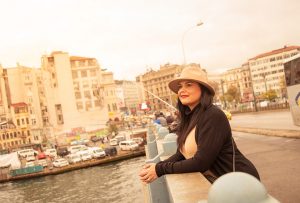 Amor a primera vista de Estambul

Quede encantada con el resultado final de las fotos. Era un dia nublado y Umur las editó de forma bellisima para llevarme un excelente recuerdo de mi primer visita a Estambul. Lo recomiendo ampliamente.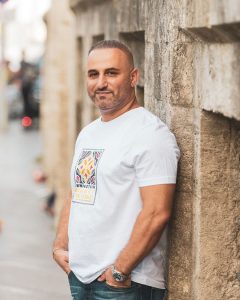 It was a great experience working with Umur in my last trip to Istanbul. He is professional and creative. I got excellent shots and he suggested nice spots in Istanbul. We spent around 1.5 hours, he was very efficient and we didn't loose time looking for places, he knows the right spots for the best shots… Highly recommended.
Muy buen fotografo, buena onda y conocedor de la ciudad. Me llevo a lis mejores lugares para fotografiar. Altamente recomendado!